On a visit to the Kariega Game Reserve in South Africa I encountered a rhino called Thandi quietly grazing with her calf. I learnt that she had been subjected to a brutal poaching attack; she was darted with a tranquilizer gun and her face hacked to remove her horn, but thanks to swift specialist care and numerous operations she survived. Eighteenth months later she miraculously gave birth to her calf Thembi (meaning hope) and has subsequently three another calfs, Colin, Mthetho (pictured right) and most recently Siya. Thandi became a grandmother when Thembi gave birth to a baby rhino  late 2020. Thandi still bears the scars, a constant reminder of the suffering she endured.
I decided to design a solid silver Tear. I had a  hallmark engraved on the back - a triangle with a T in Thandi's honour. I hope that her story and the money raised from the sale of Rhino Tears Jewellery will make a difference. We must help to secure the future of Thandi, her children and grandchildren, so that these iconic mammals will continue to graze the plains of Africa. Please support my cause and purchase one of my Rhino Tears.
Sarah Cobden-Ramsay
Founder, Rhino Tears Jewellery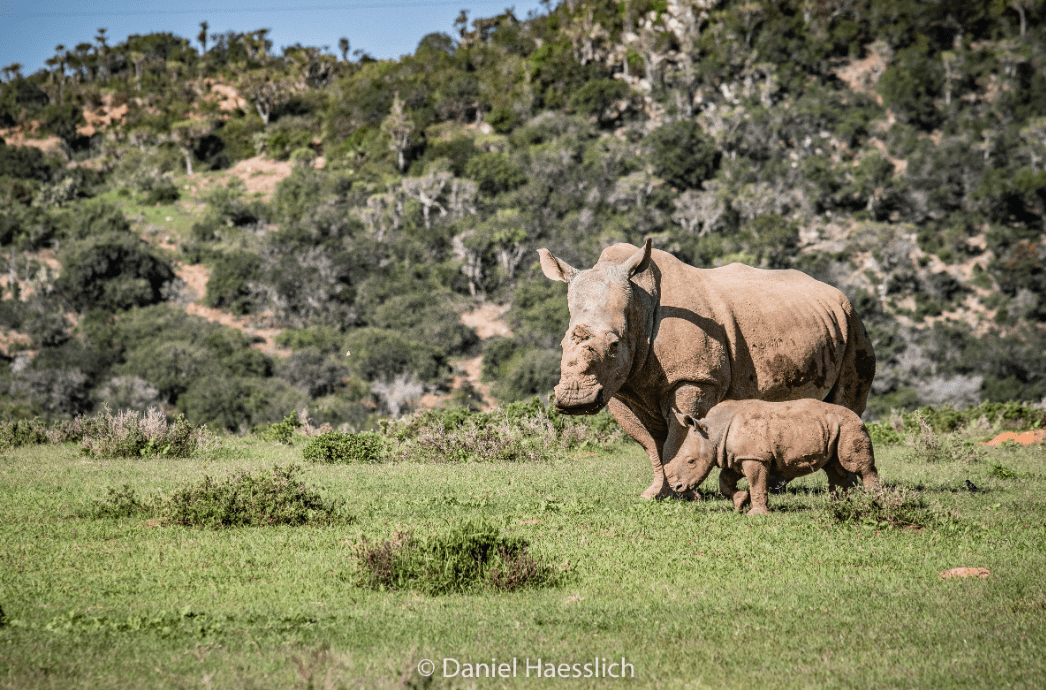 The Story of Themba, Thandi & Thembi
This is the incredible story of a poaching attack on three white rhino at Kariega Game Reserve, South Africa, in 2012. One rhino died that night due to his injuries but two were found alive although somewhat disfigured...