We are currently raising money for three wonderful organisations, the directors of which we know personally and have full confidence in their expertise and knowledge. We believe their projects deliver tangible results in protecting the world's remaining rhino and help in ensuring a future for such a magnificent species.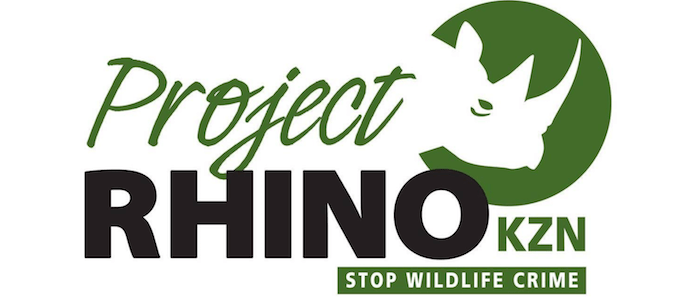 INNOVATION IN CONSERVATION:
Helping Rhinos prides itself in applying an innovative and forward thinking approach to conservation and is delivering a positive change in the fortunes of the rhino. We will continue to work with passionate and dedicated partners, both internationally and on the ground in the heart of rhino habitats. Our funding will support creative and proven initiatives to provide a sustainable future for rhino.
Critical to the long-term success of rhino conservation is our original approach which centres around three focus areas: Collaborate, Empower, Sustain.
THEIR PARTNERS:
The Black Mambas: the Black Mambas are South Africa's first all-female anti-poaching unit. They are 36 young African women who patrol 50,000 hectares of the Balule Nature Reserve, part of the Greater Kruger National Park. Kruger is home to the largest population of rhino in the world and also is victim to more poaching attacks than any other area.
Ol Pejeta Conservancy:  a 400 square kilometre safe haven for wildlife, including rhino, in the Laikipia region of Kenya. Ol Pejeta is home to the largest population of black rhino in East Africa, and conversely, the last two northern white rhinos in the world.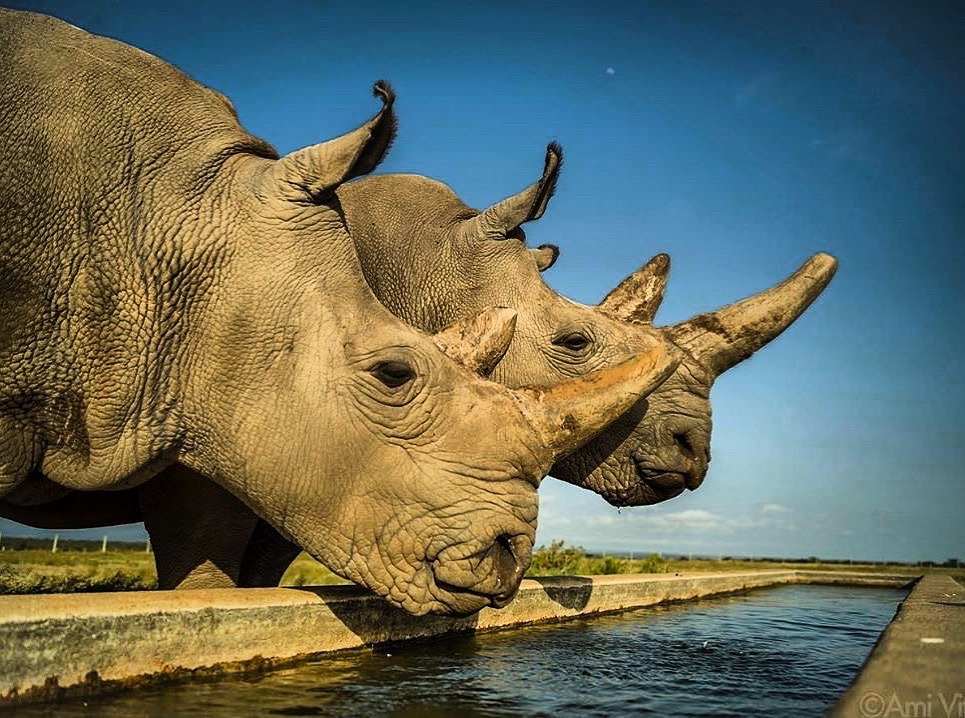 2. Project rhino kzn & rhino art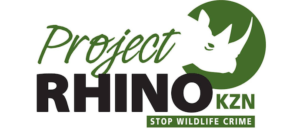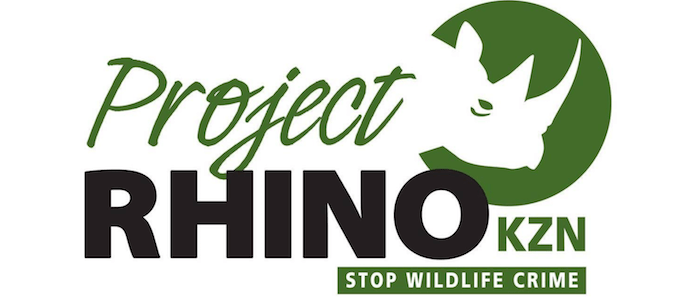 PROJECT RHINO KZN:
Project rhino is an association of like minded organisations facilitating rhino conservation interventions aimed at eliminating rhino poaching and securing the white and black rhino populations in South Africa. We recognise that the work in conserving and protecting rhinos from the threat of poaching is symbolic of the broader threat faced by all wildlife and that all wildlife will benefit from the actions taken by project rhino.
RHINO ART:
And so began the most comprehensive youth-orientated survey on rhino poaching ever carried out in Southern Africa. Using art and soccer, the Rhino Art-Let the Children's Voices Be Heard campaign has now reached over 500,000 young people mainly throughout southern and central Africa with a rhino conservation message that encourages them to voice their thoughts about rhino poaching. It involves local communities that are at times silent witnesses to the rhino poaching war, increases conservation awareness amongst the youth and adds to the groundswell of public support needed to end rhino poaching and other wildlife crime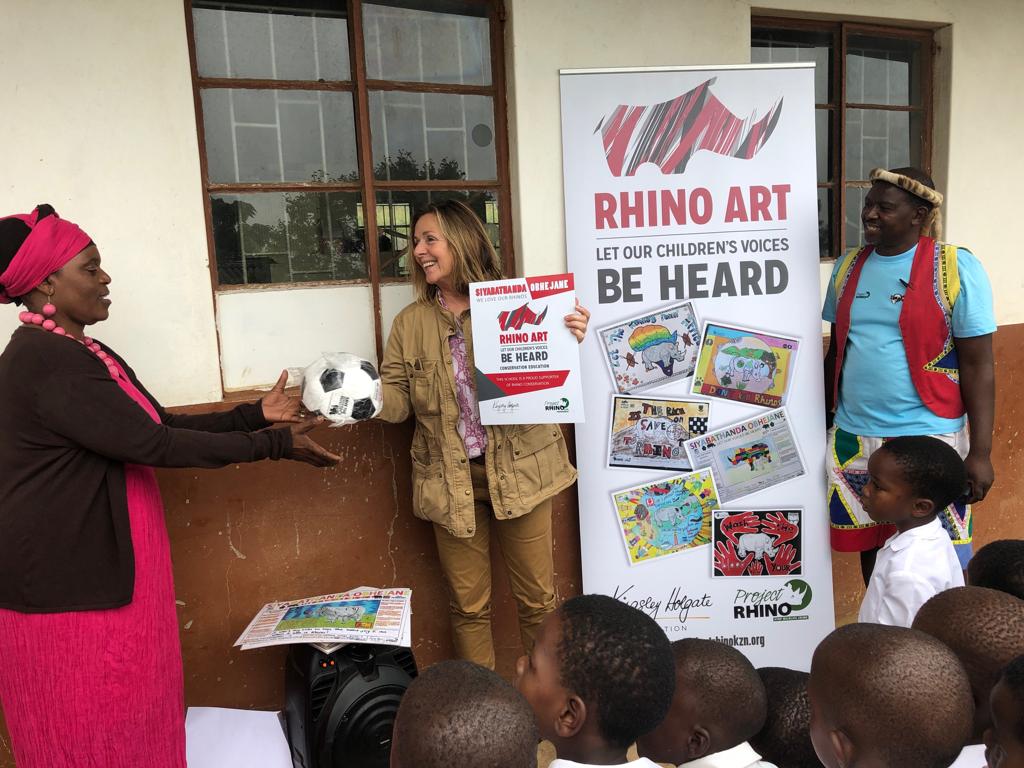 KARIEGA GAME RESERVE'S ANTI-POACHING UNIT:
Kariega Foundation is the conservation arm of the Kariega Game Reserve, home to the our muse, poaching survivor Thandi. Thandi was one of three rhinos poached in March 2012 and the only survivor. Since that horrific night Thandi has made a miraculous recovery and has gone on to have three calves (read more about Thandi's wonderful story here). Money raised by you will go to Kariega's anti-poaching unit...
KARIEGA FOUNDATION:
The purpose of the Kariega Foundation is to enhance the well-being of local communities through enterprise development, education and youth development; and to be united in its efforts to protect and conserve the natural heritage of the Eastern Cape, particularly the Kariega wilderness. The Foundation delivers education programmes to the local villages, including school lectures and activities enjoyed by the whole community. It also supports wildlife protection activities such as anti-poaching operations, including ranger units and dog patrols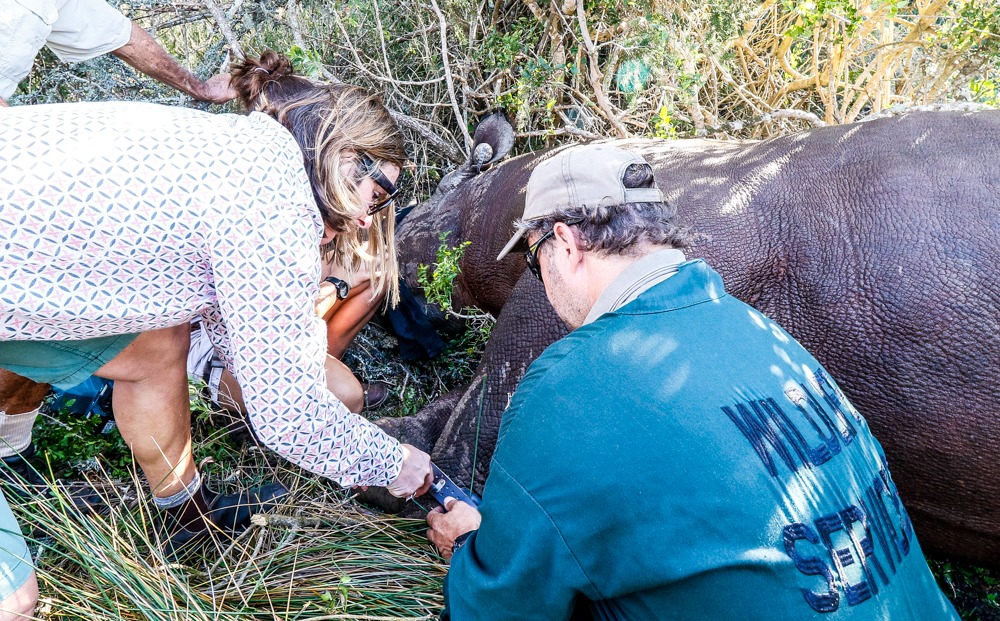 Past fundraising campaigns
Save the Waterberg Rhino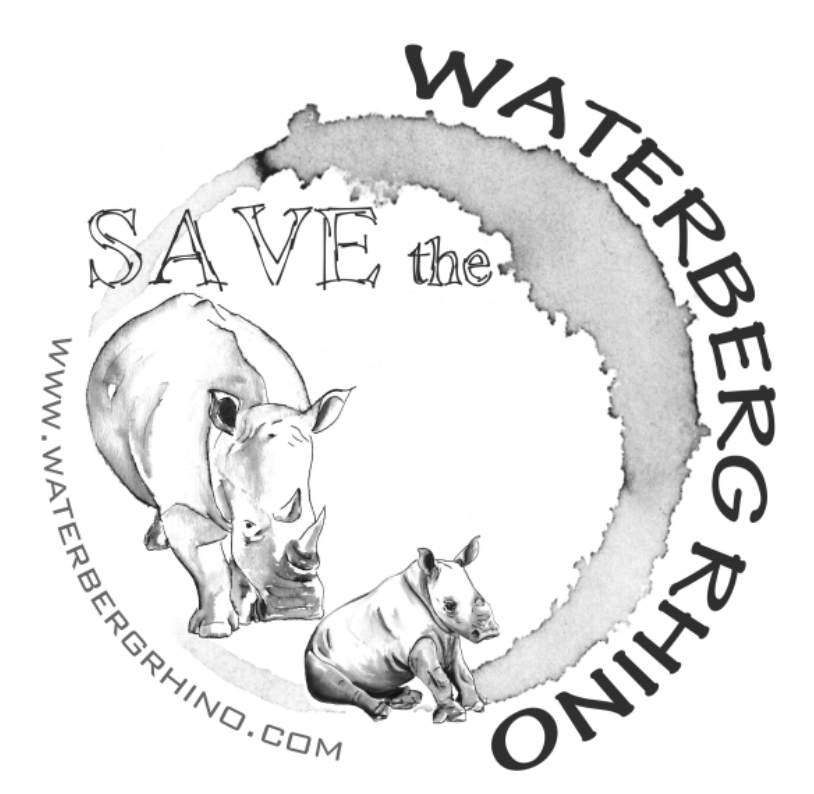 The donation we sent earlier this year went towards kitting out the anti-poaching unit with vital equipment needed.
Save the Waterberg Rhino was started in November 2012 in association with Waterberg Biosphere Reserve and StopRhinoPoaching.com. They had one mission; to help raise awareness and support the war against rhino poaching.Save the Waterberg Rhino enjoys a close working relationship with many recognised role players, their opinion and experience proving invaluable when identifying projects and allocating funds.
Supporting Rhino owners, Private Reserves, South African National Parks and general security in the Biosphere is a primary objective and as such, the majority of our resources are channelled in this direction.
Thandi's Endangered Species Association
In February 2017 two armed men stormed into an orphanage, held the staff hostage, ripped out the security cameras and shot two 18-month-old white rhinos, Impy and Gugu in Thula Thula rhino orphanage in South Africa. I sent money via Thandi's Endangered Species Assocation ('TESA') to help provide security to prevent the rest of the baby rhino population from being poached and to help them recover from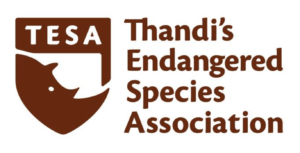 such a disturbing attack.
Yvette Taylor, a manager at Thula Thula and executive director of Lawrence Anthony Earth Organization said: "The sad reality is that these aggressive poaching attacks are not only pushing rhino closer to the brink of extinction, but also endangering the safety of their human custodians," Taylor said. "Poachers are becoming increasingly brazen, better informed and often better armed. The monetary gains are huge and they don't hesitate to engage game rangers, protection staff or carers to get to the rhino. It would seem the latest 'soft' targets are rhino orphanages who are trying to deal with the consequences of the adult rhino fatalities."
S T R O O P Film
Late in 2016 we donated some funds to S T R O O P Film to help them translate their work into a Vietnamese. Vietnam has a strong market for rhino horn, due to a traditional belief in its medicinal value (despite it actually being made out of the same material of human hair and nails). The need to inform and try to convince a small proportion of the Vietnamese population that rhino horn has absolutely no healing properties, is a difficult but highly important long term strategy to devalue the rhino horn and try to stop poaching.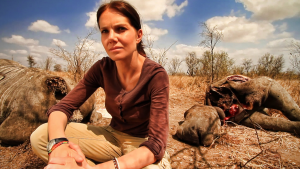 Here is what STROOP Film have to say on their Facebook page:  "This is an independently funded Afrikaans feature film about the rhino poaching crisis in South Africa. Our film industry says that no-one wants to watch a film exposing all aspects of the crisis. We disagree and we hope to prove that support through this campaign. It is wonderful that you share this campaign via social media, but the biggest impact you can have is to help make this film and prove that sometimes, hard-hitting films are supported by the public. If this is a film that you would come to see at the movie theaters, please pledge your support on the right for as little as R10. We will look back at this time and wonder if this was the turning point and what was being done to stop the slow eradication of our rhinos in the wild. This has to be documented for the future."