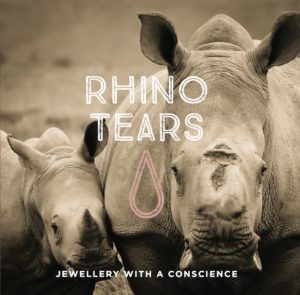 Explore explore explore explore
Rhino Tears Jewellery is a small non-profit organisation based in the uk, which is run by me, Sarah Cobden-Ramsay. my aim is to raise money and awareness for a number of conservation and anti-poaching projects across Africa.
100% of the profits raised go towards conservation and rehabilitation efforts, in the hope that one day rhino can roam freely again in their natural habitats.
On a visit to the Kariega Game Reserve in South Africa I encountered a rhino called Thandi quietly grazing with her calf. I learnt that she is a rare survivor of a brutal poaching attack and has subsequently inspired me to design the Rhino Tear in her name. To read more about the inspiration behind Rhino Tears click here.
With your help, money raised so far has gone to many fantastic projects. To see how the money has been spent, click here. Do have a look below to see the latest testimonials.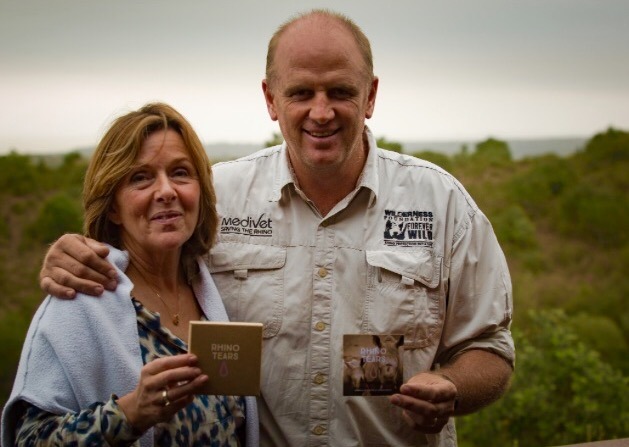 Latest testimonials
Gilly
United Kingdom - 22/07
"Fastest ever purchase online! Your system is brilliant. I knew what I wanted, clicked on cuff link, clicked on Pay Pal and didn't even need to fill in my address or anything else - dangerous for a shopper like me!!"
Kanchisa
Thailand - 19/07
"keep going to protect our precious rhinos"
Robin
United States - 18/07
"I love the Rhino. Its tragic what humanity and civilization has done to animals worldwide. Ill wear this and get to share to people and hopefully spark a change in my interactions. Thank you for being those who care."
Elena
United States - 12/07
"Love your idea of supporting rhinos by creating beautiful jewelry!"
Angela
United States - 10/07
"I love someone who uses their talent to benefit animals. Thank you. I look forward to wearing my rhino tear with pride and some sadness, but mostly hope. <3"
Jane
United Kingdom - 05/07
"Please continue your generous work. I hope to be back for more as gifts. Thank you so much."